Meet Your Internet Marketing Team
UplinkSpyder is the vision of Emmanuel and Deanna Rivera that started as a two-person team and has grown into the web of professional marketers, writers, technicians, application developers, and designers it is today.
Who knows the web better than a Spyder? No one! But who are the Spyders?
Our Web Of Knowledge
Our web of knowledge will help you achieve your business goals. We're in this for you – to help you and your business achieve growth. We draw on our experience and apply that through the lens of your unique voice and image.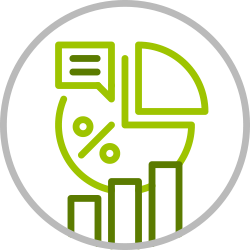 We start by learning as much as we can about you to create a strategy. We consider your specific goals, and what your competitors are doing; what's working for them, and what isn't. A strategy is a plan and we tend to live by that famous saying that a goal without a plan is just a wish.
We don't want to brag, but our team is amazing. We are a boutique agency, which means you get exceptional quality for reasonable prices that afford you growth, not stress. And we know a lot about how beauty and brand impact current and potential customers – building trust and confidence that words alone can't accomplish. In short, we'll make you look good.
Something else we know a lot about is search engines. We know how to make your website get on page one but more than that, how to keep it growing over time to attract more and more visitors. A good website GROWS just like a good business. We absolutely geek out on all things related to making your website better. SEO is the language of a Spyder.
Established in 2009, we've learned over these many years exactly what it takes to grow your business, and we embrace your business like it's our own. Welcome to our web. Contact us today to take your business to the next level.
Become Another One of Our Successful Brands & Website Launches

2677 Willakenzie Road, Suite 5
Eugene, OR 97401
Monday - Friday | 9:00am - 5:00pm

2677 Willakenzie Road, Suite 5
Eugene, OR 97401
Monday - Friday | 9:00am - 5:00pm