Meet Your Internet Marketing Team
UplinkSpyder is the vision of Emmanuel and Deanna Rivera that started as a two-person team and has grown into the web of professional marketers, writers, technicians, application developers, and designers it is today.
Who knows the web better than a Spyder? No one! But who are the Spyders?
Deanna Rivera
CEO
Deanna brings over 20 years of project management, marketing, and communications experience to UplinkSpyder, including 15 years designing and developing web sites for small and large organizations. She is an experienced designer, writer, marketer, and communicator. Her extensive background provides our clients with an organized, creative collaborator who strives to always do more to help them grow.
Emmanuel Rivera
COO, CTO
Emmanuel started UplinkSpyder when he moved to Eugene from Chicago, leaving his current post as an IT manager for the City of Chicago, to embark on an adventure out west. Emmanuel has too much experience to list in one paragraph, but you are in good hands. His marketing, programming, sales, and IT background are extensive and span across industries.
Jesse Cartwright
Lead Graphic Designer
Jesse is a Eugene native, and is proud to still call it his home. He graduated from Lane Community College's graphic design program, with an additional year of fine art studies. Aside from his lifelong passion for the arts, he loves to be outside soaking up the sun. Jesse is very lucky to have have all of his giant family and best friends still living in Lane County, plenty of people to go skiing, swimming and camping with.
Emily Lyons
Marketing Manager
Emily is a Eugene native who graduated from the University of Oregon with a degree in human physiology. She has a background in marketing and loves communicating with clients to address their needs in unique and creative ways. She enjoys bringing new ideas to every project and is always eager to take on new challenges. Outside of work, Emily spends her time exploring nature, traveling and enjoying the variety of breweries Eugene has to offer.
Claire Byrd
Marketing & Content Coordinator
Claire is a lifelong Oregonian who loves the rainy Northwest. She graduated from the University of Oregon with a degree in advertising and a has a versatile skill set aimed to solve creative problems. She particularly loves the challenge of wordsmithing because she believes that almost any problem can be solved with good communication. In her free time, she enjoys going to concerts, taking walks in the south Eugene neighborhoods, and reading.
Mitch Horning
Marketing Assistant
Mitch is a Eugene native, who recently moved back after graduating from Montana State University with a degree in marketing. He enjoys collaborating with others to complete and perfect a wide range of projects. In his free time, Mitch enjoys spending time with friends and family, exploring the outdoors and staying active.
Kelso
Security
Kelso was adopted from Luvable Dog Rescue in April of 2016. Kelso has many titles, including part-time office dog, duck fan, and social media model. His hobbies include sleeping, fetching, and waiting at the door for Deanna to get back from meetings. He also enjoys going on hikes with the family and getting belly rubs from his mailman friend.
Our Web Of Knowledge
Our web of knowledge will help you achieve your business goals. We're in this for you – to help you and your business achieve growth. We draw on our experience and apply that through the lens of your unique voice and image.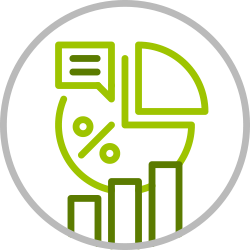 We start by learning as much as we can about you to create a strategy. We consider your specific goals, and what your competitors are doing; what's working for them, and what isn't. A strategy is a plan and we tend to live by that famous saying that a goal without a plan is just a wish.
We don't want to brag, but our team is amazing. We are a boutique agency, which means you get exceptional quality for reasonable prices that afford you growth, not stress. And we know a lot about how beauty and brand impact current and potential customers – building trust and confidence that words alone can't accomplish. In short, we'll make you look good.
Something else we know a lot about is search engines. We know how to make your website get on page one but more than that, how to keep it growing over time to attract more and more visitors. A good website GROWS just like a good business. We absolutely geek out on all things related to making your website better. SEO is the language of a Spyder.
Established in 2009, we've learned over these many years exactly what it takes to grow your business, and we embrace your business like it's our own. Welcome to our web. Contact us today to take your business to the next level.
We've created hundreds of websites and brands in total.
* Last calendar year
13,506+ Hours Creating Awesome

183,000+ Words Written

439+ Newsletters Sent

+53% Average Website Growth
Become Another One of Our Successful Brands & Website Launches

2677 Willakenzie Road, Suite 5
Eugene, OR 97401
Monday - Friday | 9:00am - 5:00pm

2677 Willakenzie Road, Suite 5
Eugene, OR 97401
Monday - Friday | 9:00am - 5:00pm